When t-shirt designer, Jason, set out to showcase their latest design on the beautiful promenade of Teignmouth, Devon, they had no idea they would end up with an unexpected viral hit. As Jason walked along the scenic beachfront, sporting their "Weigh Anchor" t-shirt design, a hilarious incident unfolded in the background that would have everyone talking!
In the middle of the video shoot, a person passing by in the background of the shoot suddenly stumbled and fell to the ground, creating a moment of surprise and laughter that was captured on film. The footage quickly went viral, gaining thousands of views and shares across social media platforms.
While the fall may have been unexpected, it perfectly captured the essence of the Beaches and Sea Collection's mission – to celebrate self-expression and fun. The "Weigh Anchor" t-shirt design, which cleverly uses the word "WANCHOR" as a near-expletive, has become a sensation among beach lovers and fashion enthusiasts alike. The unconventional and provocative marketing strategy employed by the small business has only added to its appeal.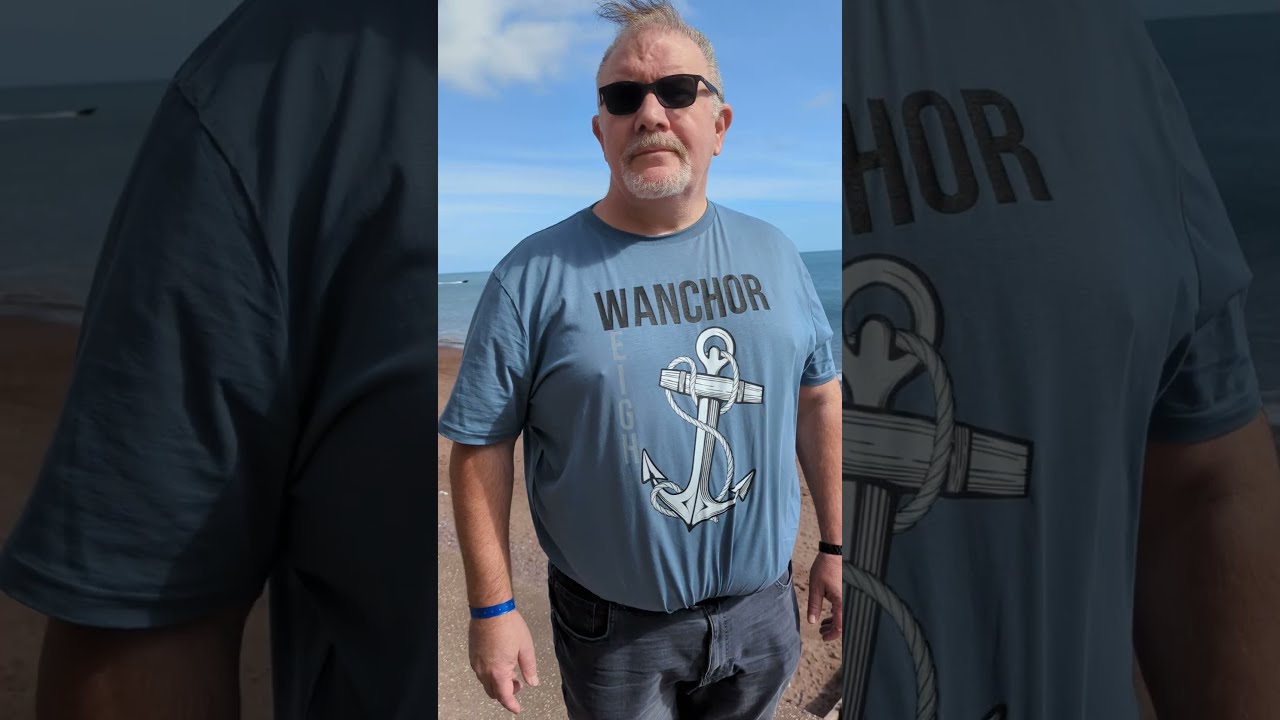 Watch This Hilarious Beachwear Marketing Video with an Epic Surprise Twist!
Get ready to laugh out loud! The Beaches and Sea Collection's latest marketing video is a must-see!There I was merrily trying to create a marketing video for…
WATCH THE VIDEO OF THE EPIC FALL HERE
The incident has also highlighted the power of social media and the impact that unexpected moments can have in capturing people's attention. The video has become a prime example of how a simple, funny background moment can become a viral sensation, bringing new attention to a small business and its unique designs.
As the Beaches and Sea Collection continues to grow and expand, the viral video has become a defining moment, capturing the spirit of adventure and fun that lies at the heart of the brand. Whether you're strolling along the promenade in Teignmouth or hitting the beach this summer, the Beaches and Sea Collection's trendy and stylish designs are a must-have for anyone looking to make a statement with their fashion choices!